Another week and I loved how easy this one was! Since Zach and I both had Monday off, and we took full advantage of it, the work week zoomed by! We're so excited to have a pretty low key weekend filled with more house organizing, a fun birthday party to attend with Miss Lil and a night out grilling because yes, here in Georgia it'll be in the mid 60's. Have I mentioned I'm loving that I live in the south right now and not back in Chicago where it's -9. Sorry guys!
Anyways, I wanted to share some things I'm enjoying this week with everyone! As always, please leave comments below so we can chat, catch up or 'meet' for the first time! I love what you are enjoying too so don't hesitate to reach out and share!
1. This Life I Live. I've been following the journey of Rory and Joey since last year when Joey found out she had cervical cancer and her husband has been documenting it on his blog. It's so moving the love he shares for his bride and his adorable daughter, Indiana. I truly love reading his inspiring, encouraging and sometimes heartbreaking messages.
2. Webinars. I've been really trying to attend more online webinars to learn how to showcase my blog properly, and not just for gaining more followers and attraction, but just to learn what works and what doesn't in keeping this blog successful. I've been learning easy techniques about pinning on Pinterest, engaging with ya'll are on Instagram and the do's and don'ts on Twitter. Of course, gaining steady followers does take time but so far, I'm enjoying the slow rise and of course, meeting all of you!
3. Book Club. How's everyone doing reading The Happiness Project for our book club? I'm almost finished and started thinking of new books for you to vote on coming this weekend for March. If you have any book suggestions please please please comment below !
4.The People VS OJ Simpson. Please tell me I'm not the only sucker that is hooked on this show. First of all. I'm a FRIENDS fanatic so seeing David Schwimmer as Rob Kardashian is still a little crazy. Plus, Zach and I keep getting flashbacks as kids when this story first aired back in 1994. Are you watching it too? I started to chat about about it on my Instagram and got some fun feedback.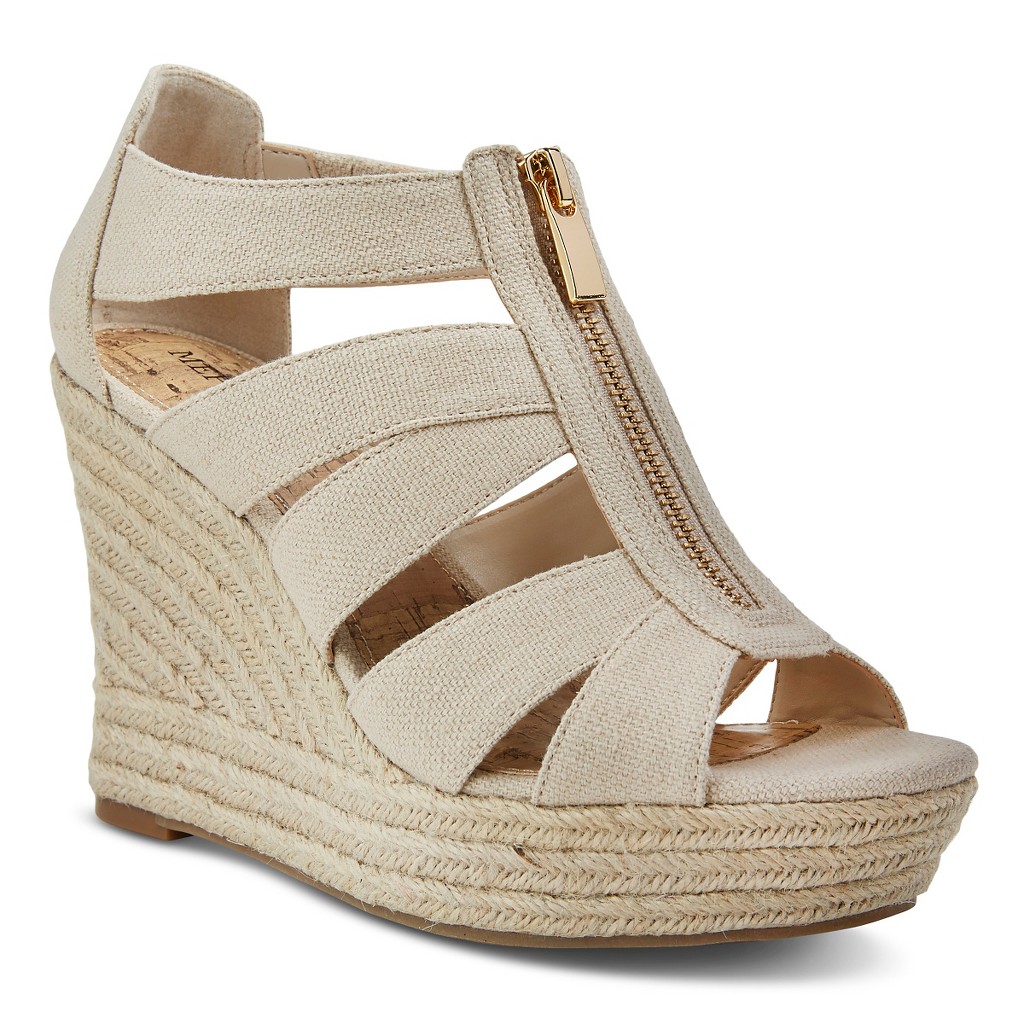 5. Meredith Espadrille Wedges. I had been lusting over these last year at Target but never had the chance to purchase them. Finally with a great sale last week, I was able to get a pair and I can't stand my excitement and how many cute things I'll be wearing with them this spring! They're so perfect to dress up or down with.
6. Stella and Dot Giveaway. There are only a few hours left until this giveaway ends so stop by this post and enter to win a beautiful rose gold watch ! It'll be a huge staple for spring and I've already received so many compliments on mine. Good luck because I'll be announcing the winner soon!
What are you enjoying this week?